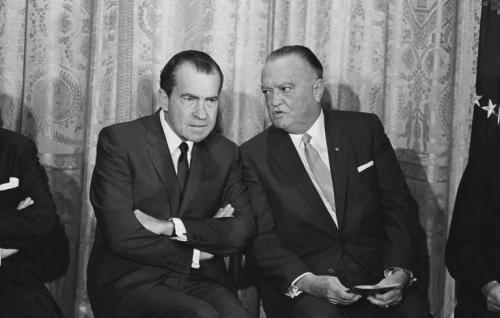 Once again, Donald Trump has done something that no president before him dared to do. This time, he has fired an F.B.I. director engaged in an active and continuing investigation of his own campaign. The decision reflects President Trump's most autocratic instincts, showcasing his contempt for the independence of federal investigators as well as for the basic search for truth.
Given his frequent calls to prosecute Hillary Clinton for using a private email server, the anger he directed at the F.B.I. director, James Comey, for giving her a "free pass," and reports that he directed Attorney General Jeff Sessions to find a reason to fire Mr. Comey, it's hard to believe the president's claim that he made his decision out of concern for Mr. Comey's harsh treatment of Mrs. Clinton during the campaign.
But if Mr. Trump actually hopes to shut down or limit the F.B.I. investigation into his campaign's ties to Russia, he may well be disappointed. History suggests that his decision is likely to backfire, producing new leaks and heightened inquiries that will be more difficult to control than he imagines.
President Trump may think he has sent a stern warning to leakers and independent bureaucrats unwilling to toe the White House line. Instead, he may well have incited an internal rebellion.
That's what happened in 1972, when President Richard Nixon suddenly found himself in a position to replace J. Edgar Hoover, the long-serving and infamous F.B.I. director. Suspicious of the F.B.I.'s independence, Nixon tried to appoint a successor who would bring the bureau under White House influence. To his surprise, he set in motion the events that led to the Watergate scandal — and ultimately to his own resignation.