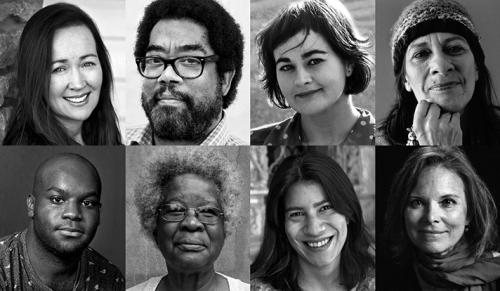 Yale University today announced the 2017 recipients of the Windham-Campbell Prizes. The eight recipients, honored for their literary achievement or promise, will receive a $165,000 individual prize to support their writing.
The 2017 recipients of the Windham-Campbell Prizes are: in fiction, André Alexis (Canada/Trinidad and Tobago) and Erna Brodber (Jamaica); in nonfiction, Maya Jasanoff (United States) and Ashleigh Young (New Zealand); in poetry, Ali Cobby Eckermann (Yankunytjatjara Aboriginal/Australia) and Carolyn Forché (United States); and in drama, Marina Carr (Ireland) and Ike Holter (United States).
The awards, among the world's richest literary prizes, will be conferred in September at an international literary festival at Yale celebrating the honored writers and introducing them to new audiences.
The Windham-Campbell Prizes were established in 2013 by novelist and memoirist Donald Windham in memory of his partner of 40 years, Sandy M. Campbell, to call attention to literary achievement and provide writers working in English with the opportunity to focus on their work independent of financial concerns. 
Read the full story at Yale News.