Marshall Watson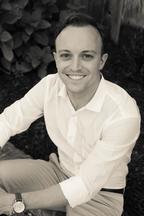 Research interests:
Middle East, Africa, environmental history
Bio:
Marshall Watson is a Doctoral Candidate in the Department of History. His fields of study include the modern Middle East, modern Africa, the Ottoman Empire, and global environmental history.
Marshall's research interests lie in the environmental and agrarian transformations of the Middle East and Africa during the nineteenth and twentieth centuries. His dissertation research explores the socio-environmental impacts of roughly 100 years of failed development projects in the Sudd wetland region of South Sudan. By investigating the details of such state ventures, he seeks to explicate the obscure histories, layered colonial experiences, and intellectual genealogies at play in repeated attempts to remake geographies perceived to be unproductive or dangerous.
Before attending Yale, Marshall received an MA from the University of Chicago Center for Middle Eastern Studies. His MA thesis focused on Palestinian historian Ihsan al-Nimr's inter-war era nostalgic re-imagining of Ottoman Nablus between the 1908 Young Turk Revolution and First World War.
Originally from North Georgia, he received a BA in International Affairs from Kennesaw State University where he first engaged in critical study of contemporary politics and Middle Eastern languages.
Marshall's research and language studies have been generously supported by the Fulbright Commission, the American Research Institute in Turkey, the Department of Education's Foreign Language and Area Studies Fellowship, the Center for Economic, Legal and Social Studies and Documentation in Sudan, Yale University's MacMillan Center, the Gilder Lehrman Center for the Study of Slavery, Resistance, and Abolition, the Center for the Study of Race, Indigeneity, and Transnational Migration, as well as the Council on Middle East Studies.
Prospective students should feel welcome to reach out to him regarding graduate studies at Yale's Department of History, or his research.