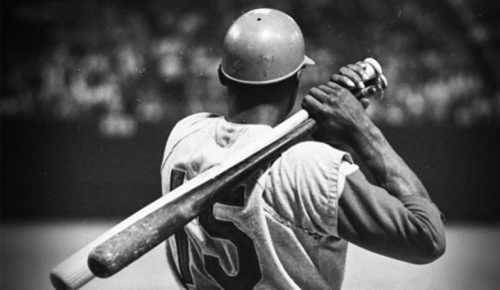 Seventy years ago Jackie Robinson broke Major League Baseball's color barrier when he was signed to the Brooklyn Dodgers.
Robinson's entrance into the big leagues signaled the beginning of the desegregation of baseball, but the story didn't end there. The men who followed Robinson into the sport — playing for minor league teams in rural areas across the country while facing relentless discrimination, ridicule, and even violence — were a vital part of making America's pastime open to all.
These pioneering men are spotlighted in "A Long Way From Home," a new documentary by Matthew Jacobson, the William Robertson Coe Professor of American Studies.
Jacobson and Gaspar Gonzalez of Hammer and Nail Productions, who directed the film, interviewed eight former baseball players — James "Mudcat" Grant, Orlando Cepeda, Tony Pérez, Jimmy Wynn, Grover "Deacon" Jones, J.R. Richard, Enos Cabell, Octavio "Cookie" Rojas, Orlando Peña, and Bobby Tolan — as well as five historians to create the documentary. The film focuses on the years between 1949 and 1971.
The film, which was made possible by a grant from the National Endowment for the Humanities, paints a picture of these young minor league players' experiences and challenges.
Read the full article at Yale News.