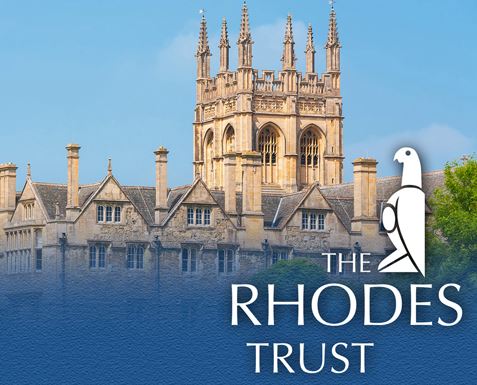 A Yale College senior and two recent graduates will study at the University of Oxford in England next year as winners of the Rhodes Scholarships.
Olivia A. Klevorn '17, Hannah K. Carrese '16, and Noah Remnick '15 are among 32 American men and women chosen from 882 students endorsed by 311 colleges and universities.
Considered one of the most prestigious awards for international study, the Rhodes Scholarship was created in 1902 at the bequest of British philanthropist Cecil Rhodes. The award provides all expenses for two or three years of study at Oxford to those students who best exemplify "academic achievement, integrity of character, a spirit of unselfishness and leadership potential."
Since the program began, 246 U.S. students from Yale have received Rhodes Scholarships.
---
Noah Remnick
of New York City graduated from Yale College in 2015 with a B.A. in history. Since then, he has been a James Reston Fellow and reporter for The New York Times. He co- authored the paper's coverage of an outbreak of Legionnaires' disease, provoking major reforms in city inspection programs, and wrote an investigative article on persistent police abuse of transgender people, prompting changes in police policy. While at Yale, he was editor-in-chief of The Politic
,
a staff writer for The Yale Herald
,
editor-in-chief of the Yale Historical Review
;
he won many prizes for his writing. He is especially interested in issues of race and urban politics. At Oxford, Remnick intends to pursue a M.St. in American history and a master's degree in public policy.