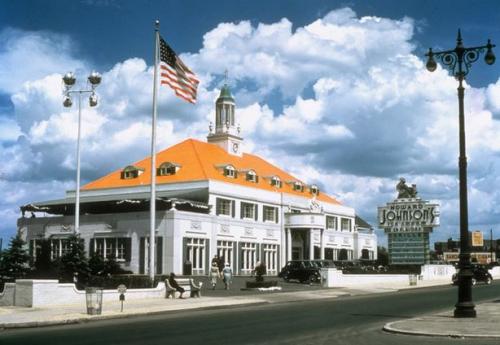 By TEJAL RAO SEPT. 20, 2016
Paul Freedman was having lunch at Delmonico's — not the original, which opened in the early 19th century, but a relic of it in the financial district. Lobster Newburg was still on the menu, the meat napped with a brandy-spiked butter.
"But the sauce used to have much, much more brandy in it," Mr. Freedman said. "The style now is less severe."
Whatever the brandy content, this plush dish and its environs hardly seemed the stuff of revolution. But to hear Mr. Freedman tell it, Delmonico's fired the first real shot for American dining, giving rise to a huge, diverse industry that would thrive and adapt to every major shift in the nation's identity.
In his navy suit and thin-rimmed glasses, Mr. Freedman, a professor of medieval history at Yale University, doesn't look the part of a provocateur, either. But for his new book, "Ten Restaurants That Changed America" (Liveright), he set out on a brash mission: culling through hundreds of thousands of restaurants, across a span of two centuries, to produce a list of what he believes were the 10 most influential.