Edward Rugemer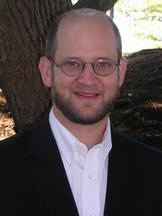 Associate Professor of African American Studies & History (on leave academic year 17-18)
Fields of interest:
Comparative slavery & abolition; Antebellum US history
Bio:
A historian of slavery and abolition, Ed Rugemer grew up in Baltimore, Maryland, and graduated from Fairfield University in 1993. He received his doctorate in History from Boston College in 2005 and joined the faculty at Yale in 2007. His first book The Problem of Emancipation: The Caribbean Roots of the American Civil War (Louisiana State University Press, 2008) argues that the abolition of slavery in the British Caribbean had a profound impact on the coming of the American Civil War. The book won the Avery Craven Award from the Organization of American Historians for the most original book on the Civil War era, and the Samuel and Ronnie Heyman Prize for Outstanding Scholarly Publication or Research by a junior faculty member at Yale. The book was also co-winner of the Francis B. Simkins Award of the Southern Historical Association for the best first book in southern history.
His second research project, tentatively entitled The Politics of Atlantic Slavery: Jamaica and South Carolina from the Seventeenth Century to 1838, will be a comparative history of Jamaica and South Carolina from their similar origins in the expansion of England's empire to 1838, when slavery ended in Jamaica and South Carolina became a center of the defense of slavery. He continues to work on the Civil War era and has a forthcoming article on "The Black Atlantic and the Coming of the Civil War" in the Journal of the Civil War Era and an essay on the coming of the Civil War in comparative perspective in an edited volume forthcoming with the University of South Carolina Press. Rugemer has also published articles in the Journal of Southern History, Slavery and Abolition, and Reviews in American History.
At Yale, Professor Rugemer teaches courses at the undergraduate and graduate levels on slavery and abolition in the Atlantic World from about 1500 to 1888. Previous to his career as a historian he served as a Jesuit volunteer, teaching at St. George's College, a Jesuit high-school for boys in downtown Kingston, Jamaica, from 1994-1996.