Tanya Lawrence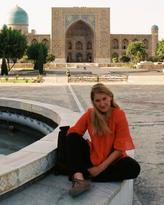 Primary field of interest:
Bio:
<br>
I am interested in Ottoman and Iranian social and intellectual history in nineteenth and early twentieth centuries, and more specifically the Iranian community of the Ottoman Empire and the question of Ottoman-Iranian encounters.  My work focuses on nineteenth-century literary and cultural production of the Iranian émigré community in Istanbul as they came into contact with Ottoman intellectuals, statesmen and dissidents as well as the impact of such encounters on the articulation of certain ideas and production of dissent and reform literature in the Ottoman context. My work is therefore concerned with both the social history of the period as it looks at how networks were created in spaces such as publishing houses, masonic lodges, tariqats, academies and coffeehouses as well as the political and intellectual impact of a certain climate of opinion brought about by such interaction and networking.
I graduated from Jesus College, Oxford in 2009 where I read Persian with Islamic Studies. During the course of my undergraduate degree, I spent eighteen months in Iran studying Persian language and literature. I obtained my M.A. in History from Boğaziçi University, Istanbul and wrote my dissertation on the late nineteenth century Persian language newspaper Akhtar which was published by the Iranian community in Istanbul.
I am currently a Visiting Researcher at the Skilliter Center for Ottoman Studies at the University of Cambridge.