Jay Winter
Charles J. Stille Professor of History Emeritus
Fields of interest:
Europe: 20th century British & European history; War & society; History & memory
Bio:
<br>
Jay M. Winter, the Charles J. Stille Professor of History, is a specialist on World War I and its impact on the 20th century.
His other interests include remembrance of war in the 20th century, such as memorial and mourning sites, European population decline, the causes and institutions of war, British popular culture in the era of the Great War and the Armenian genocide of 1915.
Winter is the author or co-author of a dozen books, including Rene Cassin et les droits de l'homme (Paris: Fayard), co-authored with Antoine Prost, won the prize for best book of the year at the Blois History festival in 2011; Socialism and the Challenge of War, Ideas and Politics in Britain, 1912-18, The Great War and the British People, The Fear of Population Decline, The Experience of World War I, Sites of Memory, Sites of Mourning: The Great War in European Cultural History, 1914-1918: The Great War and the Shaping of the 20th Century, Remembering War: The Great War between History and Memory in the 20th Century, and Dreams of Peace and Freedom: Utopian Moments in the 20th Century.
He has edited or co-edited 13 books and contributed more than 40 book chapters to edited volumes.  He is co-director of the project on Capital Cities at War: Paris, London, Berlin 1914-1919, which has produced two volumes, the first on social and economic history, published by Cambridge University in 1997, and the second published by Cambridge in 2007.  A Cultural History (with Jean-Louis Robert). Work in preparation includes 'The Degeneration of War,' 'The Social Construction of Silence,' and 'Anxious futures: population politics in the 21st century.'
Jay Winter was co-producer, co-writer and chief historian for the PBS series "The Great War and the Shaping of the 20th Century," which won an Emmy Award, a Peabody Award and a Producers Guild of America Award for best television documentary in 1997.
Winter earned BA from Columbia University and his PhD and DLitt degrees from Cambridge University. He taught at the Hebrew University of Jerusalem, the University of Warwick and the University of Cambridge before joining the faculty of Columbia University in 2000 and then the Yale faculty one year later. At Yale, his courses include lectures on Europe in the age of total war, and on modern British history, as well as seminars on history and memory and European identities.
Winter has presented named lectures at Dartmouth College, Union University, Indiana University and the Leo Baeck Institute in New York. He is a fellow of the Royal Historical Society and received an honorary doctorate from the University of Graz in 2010.
<br>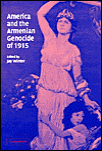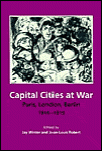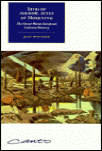 <br>