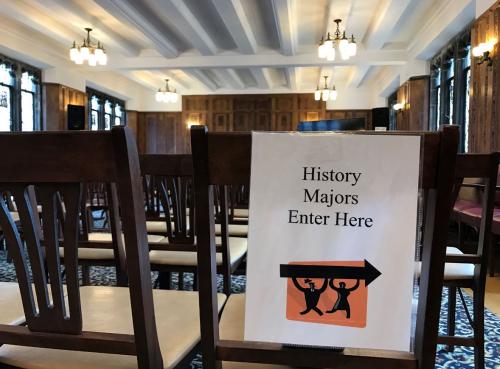 Mohammed HUSSARI APR 06, 2017 – History is the most popular major among members of the class of 2019 who have already declared, signaling a potential return for what was once Yale's most popular program of study.
Until the early 2000s, the history major was the largest at Yale before its popularity began to wane, which History Director of Undergraduate Studies Alan Mikhail said was consistent with a national trend. History is the third-most popular major in the classes of 2017 and 2018, trailing behind economics and political science. Students who are not majoring in science, technology, engineering and math fields are required to declare their major no later than the start of their junior year, while students in STEM fields are expected to do so during their sophomore year.
"In enrollments, majors and faculty, Yale History has historically been one of the largest departments at Yale," Mikhail said. "It is one of the most renowned history departments anywhere. Our faculty publish books that change the profession and sometimes even the world."
Read the full article at Yale Daily News.