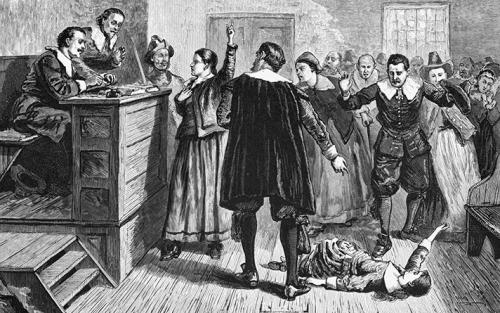 Halloween — or All Hallows Eve — brings to mind images of ghosts, goblins, and, of course, witches.
The history of witches and witchcraft dates as far back as ancient Greece and Rome to the late middle ages and early modern times in Europe, according to John Putnam Demos, the Samuel Knight Professor Emeritus of History.
Demos has authored two award-winning books on witches, witchcraft, and witch-hunts, "The Enemy Within: 2,000 Years of Witch-Hunting in the Western World" and "Entertaining Satan: Witchcraft and the Culture of Early New England."
YaleNews recently spoke to the historian about the origins of witchcraft, how prevalent witch-hunts were here in Connecticut, what characteristics made someone prone to charges of witchcraft, and whether he is a believer — or not — in witchcraft.