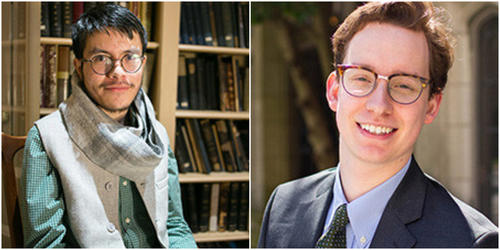 In addition to the students previously announced in YaleNews as winners of Rhodes, Marshall, Gates-Cambridge scholarships, the following students have received fellowships or scholarships to study at Oxford and Cambridge universities.
Griffin Black, originally from McLean, Virginia, has been awarded the Paul Mellon Fellowship.  He is a history major focusing on the U.S. Civil War and Reconstruction.
At Cambridge, Black will earn an M.Phil. in American history. His research will focus on transnational political movements, particularly the interplay between American and British abolitionists in the 19th century. The crux of this work will be tracing Frederick Douglass's time lecturing throughout the United Kingdom 1845-1847. At Yale, Black is a member of Morse College, the Yale Alley Cats, the Yale Undergraduate Lincoln Association, and Christian Union. He is also a research assistant for Professor David Blight and Yale's Gilder Lehrman Center for the Study of Slavery, Resistance, and Abolition.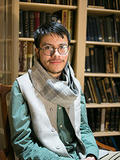 Each year, one Yale senior is awarded the Henry Fellowship which supports one year of study at Oxford or Cambridge. This year the Henry Fellowship has been awarded to Sergio Infante. 
Although born in Bogotá, Colombia, Infante has spent most of his life in the United States. At Yale, he studies history and his research focuses on the development of transnational diplomatic and intellectual networks in the aftermath of decolonization throughout the so-called Third World. On campus, Infante has worked at the Yale Center for British Art as a student guide and at La Casa Cultural Julia de Burgos (The Latino Cultural Center) as a student coordinator. At Cambridge, he will pursue South Asian Studies and finish up a long-term project titled "Of Embassies and Empires: Brazil in South Asia, 1945-1965."