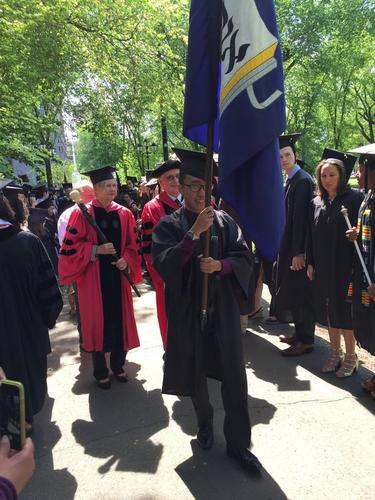 Jun Yan Chua graduates summa cum laude with exceptional distinction in his major, History. Yan has received the Hubbard Curtis Prize for Excellence in English, a Ten Eyck prize for public speaking, the Law and Society Association award for the undergraduate paper that best represents outstanding work in law and society research, and an invitation by Sterling Memorial Library to curate the exhibit, "Sociologist with a Conscience: Raymond Kennedy and the Making of the Global United States."
Yan's instructors agree that his deeply researched and powerfully argued papers on the history of colonial regulation in Singapore (the country of his birth), South Africa, and, more broadly, the British Empire and the Chinese diaspora have made stunningly original historiographic interventions whose significance is unheard of for an undergraduate.
As a First-Year Counselor in Saybrook, he has supported new undergraduates, helping them make their place at Yale. In his last column as Opinion Editor for the Yale Daily News, he encouraged future Yalies to think of themselves as being in time, as recognizing how the past shapes them and how they shape the present and the future.
His contributions to broader communities are about to begin, but for those he has made to Yale, Yale College takes great pleasure in bestowing the Alpheus Henry Snow Prize upon Jun Yan Chua.