The history department peer mentor program provides majors (and prospective majors) with fellow students who are experienced, knowledgeable and available to help navigate the major. Our peer advisors represent a range of different interests and trajectories through the major. Please contact them if you have any questions about the History department, regarding courses, professors, requirements, the senior essay, or any other subject.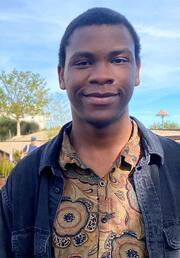 Nikhe Braimah
, 
nikhe.braimah@yale.edu
Hi! I'm Nikhe Braimah, and I'm a junior in Branford. I'm originally from the Bay Area, and still very much miss the weather over there. Within the History major, I'm on the Social Change and Social Movements track, and my academic interests include 20th century U.S. political history, postcolonialism, and histories of migration in the African diaspora. Outside of academics, I work as a Communication and Consent Educator (CCE) and as a Student Assistant at the Afro-American Cultural Center, and I'm involved with the Yale Hunger and Homelessness Action Project, WORD Performance Poetry, and the Yale Human Rights Journal. Outside of classes and clubs, you'll find me exploring new places to eat in New Haven, finding new study spots on campus, and (re)watching Succession.
---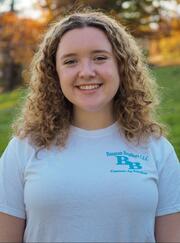 Hi everyone! My name is Hilary, and I am a junior in Branford from the beautiful city of Lawrence, Kansas. I am currently pursuing a joint B.A./M.A. in history, and am part of the Energy Studies program. My primary academic interests are in American environmental history, Federal Indian law and policy, and 20th-century American infrastructure, and I am 
on the environmental history track. While much of my coursework has been in these general areas, I have taken a diverse set of classes, ranging from postcolonial African history to the Catholic Reformation. The history department has been one of my favorite parts about Yale, and I look forward to meeting others in the major!
---
John Klein
,
john.klein@yale.edu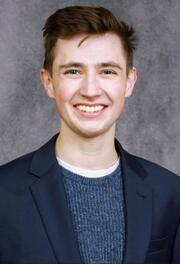 Hi everyone! My name is John Klein, and I am excited to be a Peer Advisor for the coming school year. I am in Trumbull College and am on the Empires and Colonialism pathway. Outside of the classroom, I play for Yale Men's Rugby and am a member of the Model UN Team at Yale (MUNTY). I have loved being a history major, and I hope to help make that true for you as well. I am happy to answer any questions, and I can't wait to meet you all.
---
Hannah Oblak (Yale '24) is a History major in Pauli Murray College, born and raised in New York City. She concentrates in Cultural History, and also enjoys studying both European history and women's history. Hannah is a member of Yale's Brady-Johnson Program in Grand Strategy and is a current Student Researcher and Curator for the Yale University Library. She is a member of the Yale Mock Trial Association, the Yale Tour Guide program, and the Community Health Educators program. Hannah spent the summer of 2022 studying Southeastern European history and culture in Croatia. Outside of Yale, Hannah has worked in civic education and media with the women's leadership organization Seneca Women, examined disparities in global healthcare working for the sustainable development non-profit Virtue Foundation, and interned at the Manhattan District Attorney's Office. Hannah is excited to share her passion for history with the Yale community! 
---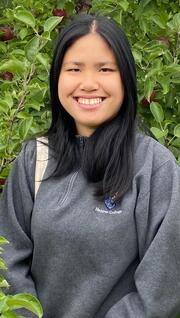 Wei-Ting Shih, 
wei-ting.shih@yale.edu
Wei-Ting Shih is a member of the Class of 2024.5 in Grace Hopper College from Taiwan and Nicaragua. She is double-majoring in History (International and Diplomatic History pathway) and Ethics, Politics & Economics. In the field of history, she is especially interested in the study of evolving international systems and intergovernmental organizations, Great Power competition, geostrategy, and the role of law in shaping the global order. Outside of classes, she has been involved with the innovation ecosystem at Yale, publications, as well as legal and policy research. Wei-Ting loves all things Yale History, and is so incredibly excited to serve as a peer advisor this year! Please do not hesitate to reach out if you have any comments or questions related to the program, courses, double-majoring or anything in between.
---
Hi everyone! I'm Natalia, and I'm a junior originally from Miami, FL and San Juan, Puerto Rico. I am currently pursuing a B.A. in History and Psychology, although this was not always the case.  Within the History major, I am on the Politics, Law, and Government track and have focused my studies on Civil War-era American History.  If you're thinking about double majors, have questions about the Politics, Law & Government track, or just want to chat, please reach out!