Omnia El Shakry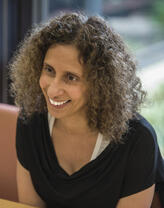 Fields of interest:
Intellectual and cultural history of the modern Middle East; race, religion, gender, and sexuality in the modern Middle East; history of colonialism; psychoanalysis and critical theory
Bio:
Omnia El Shakry specializes in the intellectual and cultural history of the modern Middle East, with a particular emphasis on the history of the human and religious sciences in modern Egypt. El Shakry is the author of 
The Arabic Freud: Psychoanalysis and Islam in Modern Egypt
 (Princeton University Press, 2017) and 
The Great Social Laboratory: Subjects of Knowledge in Colonial and Postcolonial Egypt 
(Stanford University Press, 2007). She is also the editor of 
Understanding and Teaching the Modern Middle East 
(University of Wisconsin Press, 2020) and 
Gender and Sexuality in Islam
 (Routledge, 2016). Her work has been supported by grants and fellowships from the American Council of Learned Societies, the Fulbright Program, the National Endowment for the Humanities, and the Stanford Humanities Center. El Shakry received her BA in Psychology from the American University in Cairo, an MA in Near Eastern Studies from New York University, and her PhD in History from Princeton University. Prior to coming to Yale, she taught for twenty years in the History Department at the University of California, Davis.
Geography:
Global/International
Middle East
Thematic:
Comparative
Cultural
Empires & Colonialism
Gender & Sexuality
Historiography
Intellectual
Race & Ethnicity
Religious
Science, Technology, Medicine