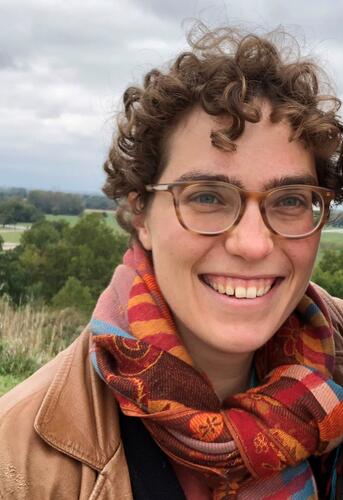 Camille Cole's dissertation, "Empire on Edge: Land, Law, and Capital in Gilded Age Basra," was selected as the 2020 winner of the Association for Gulf and Arabian Peninsula Studies (AGAPS) Gwenn Okruhlik Dissertation Award. "Empire on Edge" interrogates how a small group of capitalists in Basra appropriated specific tools of governance such as land deeds and plantation agriculture, and produced new forms of wealth stratification and conspicuous consumption in the region and beyond. Drawing on a broad range of scholarship in history and adjacent disciplines, as well as a wide array of archival sources in multiple languages, this dissertation contributes to analyses of global capital in the Middle East in the 19th century. It is also a colorful environmental history of agriculture in the region, paying attention to the materialities of blank forms and date and rice alike.
AGAPS finds this dissertation important because "it places Basra in the Gulf world, while communicating to the larger field of Middle East Studies. Beyond showing us what elite worlds looked like in Basra in the 19th century, this timely manuscript is able to foreground the links between capitalism and the environment, leading to productive questions on how and why these relations may have transformed. We also believe that this dissertation will be an important book, which will spotlight the role of Basra in the region, and challenge unidirectional narratives on the production of capitalist ethics, norms and practices."
Cole's disseration was supervised by Prof. Alan Mikhail.