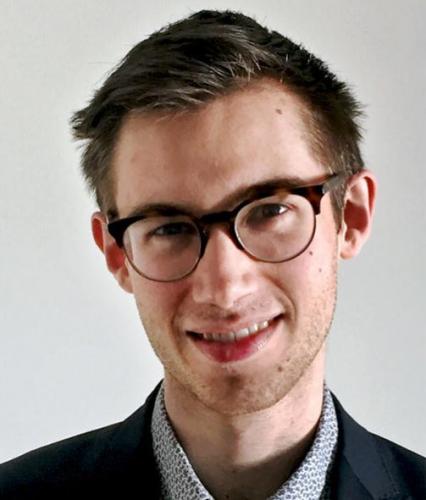 On Saturday, November 18, the American Rhodes Scholar Class of 2018 was elected.  They were selected from a pool of 866 candidates who had been nominated by their colleges and universities.  They will now complete their applications to begin courses at Oxford next year, widely across the University's academic disciplines.
Congratulations to History Major, Daniel H. Judt on being named a Rhodes Scholar! 
Daniel H. Judt, Manhattan, is a Yale College senior who will graduate with a major in History. His thesis is about how the Socialist movement influenced conservative policies in the American South. He has won major Yale prizes and honors in journalism, nonfiction writing, English, and the humanities. He co-founded and is editor-in-chief of Brink, a book review journal inspired by the New York Review of Books, where he interned with the late Robert Silvers. He has written for The Nation, the Yale Politic, The New York Times, and many other publications. Daniel has taught literature, French, and English to high school students in New Haven, prison inmates, and French adult refugees in Paris. He aspires to be an intellectual historian who not just interprets the world, but changes it. At Oxford, Daniel will do the M.Phil. in History.
Via RhodesScholar.org, read more about the Yale selections at Yale News.