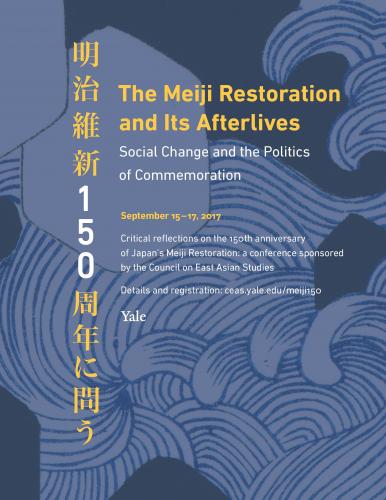 In advance of the sesquicentennial in 2018 of the 1868 Meiji Restoration, Professor Daniel Botsman is co-organizing one of three international conferences to mark the anniversary, the others were held at Wake Forest University and Universitat Heidelberg, both in 2015.  The conference entitled: "The Meiji Restoration and Its Afterlives: Social Change and the Politics of Commemoration" will take place September 15-17 at Edward P. Evans Hall in New Haven.  
For more information on the conference and the program schedule, visit the Council on East Asian Studies website at: http://ceas.yale.edu/meiji150.  
For further information about the past conferences and the 150-commemoration project, visit: http://cloud.lib.wfu.edu/blog/meijirestoration.