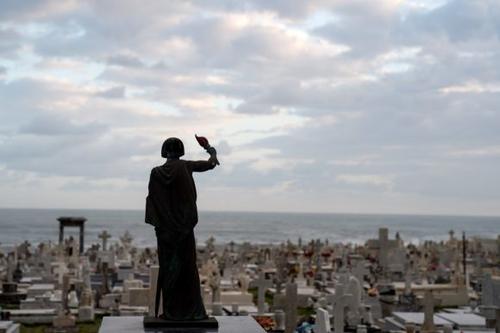 Last week the Puerto Rican government announced the findings of an independent study of the deaths resulting from Hurricane Maria. The official death toll had sat at 64 for months after the September 2017 storm. Now, according to researchers at George Washington University, 2,975 people are believed to have perished, over 1,100 more than died in the wake of Hurricane Katrina. The new figure only ratchets up the debate over who is to blame and has intensified criticism of the Trump Administration for its response. When considering Maria's destruction and the political fracas that has followed, historian Stuart Schwartz takes the long view. The very long view.
His most recent book, Sea of Storms: A History of Hurricanes in the Greater Caribbean from Columbus to Katrina (Princeton University Press, 2015), makes the case that the devastation wrought by hurricanes over the past half millennium has been shaped by the cultural perceptions and political priorities of those in power. As Schwartz prepares a Spanish-language version of his book, updated to include a discussion of the horrific 2017 Atlantic hurricane season, we spoke about the lessons this history offers us as we head into a future of even deadlier storms.
Listen to the full interview and read the highlights here.