Alexander Batson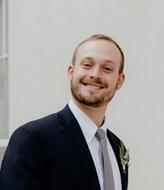 Bio:
Alexander is a PhD student working in Early Modern European History. His interests include intellectual history, legal history, and history of political thought. His dissertation, tentatively titled "The Greek Influence on European Imperial Thought, 1500-1700" examines classical Greece as an inspiration and model for European imperial ideology in this period. Particular areas of focus include the impact that reception of classical Greece made on ideas of sea power, maritime law, colonial strategy, and European ideas of barbarism, civilization, slavery, and conquest.
Alexander is also interested in the Greek aspects of the European Renaissance more broadly, including the reception, editions, and translations of classical Greek works in Reformation political and religious contexts. In addition, he studies medieval and early modern jurisprudence, including Spanish scholasticism and legal humanism, as well as Reformation theologies of just violence and resistance. He is convinced that genuine study of European political theory is impossible without deep consideration of Roman law, canon law, and theology. He is also working on a translation of Philip Melanchthon's Latin ethical works.
Alexander holds two BAs in Economics and Religious Studies from Clemson University in South Carolina. He holds a MAR in History of Christianity from Yale Divinity School.
Please feel free to write to him at alexander.batson@yale.edu about any of the above topics.