Anna Duensing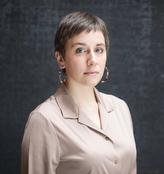 Bio:
Anna F. Duensing is a doctoral candidate in the joint program in History and African American Studies with a focus on the United States and the modern world, specializing in race and empire in U.S. history, African American history and Black internationalism, and public history. Her dissertation, "Strange Victory: Fascism, Antifascism, and the Black Freedom Struggle," explores the entangled legacies of fascism and antifascism as they played out on the battlefield of the Black freedom struggle from the 1940s to 1980s. It tells the intersecting, transnational stories of activists, soldiers, artists, and intellectuals who after 1945 continued to find in fascism a powerful framework for critiquing white supremacy and racialized state violence in the teeth of liberal compromise, conservative resistance, and Cold War suppression. The project seeks to elevate what Black Studies scholar Cedric Robinson described as "Black constructions of fascism." Such constructions changed over time in the postwar U.S. context in response to shifting forms of civil rights backlash, white supremacist violence, and the obduracy of racial capitalism. This historical narrative expands scholarship on the radical roots of civil rights, the Black radical tradition, and the complex nature of white civil rights resistance by also exploring the various individuals, groups, practices, and institutions perceived as fascist in this context—what activists and intellectuals talked about when they talked about fascism.
Anna's wider research and teaching interests include U.S. immigration history, Holocaust memory, histories of xenophobia and antisemitism, the global far Right, and the American Conservative Movement. Her research has been generously supported by the Mandel Center for Advanced Holocaust Studies at the U.S. Holocaust Memorial Museum, the Beinecke Library, the MacMillan Center for International and Area Studies, the Department of History, the Department of Germanic Languages and Literatures, and the Yale Program for the Study of Antisemitism.
Anna graduated summa cum laude with a B.A. concentration in History and Public Humanities from the Gallatin School of Individualized Study at New York University. With an avid commitment to reaching beyond traditional academic audiences, she has worked for a number of museums and institutions, including the National September 11 Museum, the Solomon R. Guggenheim Museum, the Park Avenue Armory, Henry Street Settlement House, the German-American Institute Heidelberg, and the Lower East Side Tenement Museum, where she is currently an educator and researcher.  She is from Charlottesville, Virginia.
Teaching Experience:
Spring 2021 - AFAM 172/ HIST119: Civil War and Reconstruction, Prof. James Shinn                                                                              
Fall 2020 - HIST 232/ER&M 232: Hitler, Stalin, and Us, Prof. Timothy Snyder
Fall 2018 - AFAM 236/HIST 163J: Confronting Jim Crow in the Age of Fascism
Spring 2018 - AMST 411/686/FILM 453: Introduction to Documentary Studies, Prof. Matthew Jacobson
Fall 2017 - AFAM 125/AMST/EDST 130/ HIST 136: The Long Civil Rights Movement, Prof. Crystal Feimster