Charles Troup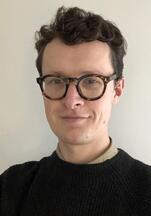 Bio:
I am a sixth-year PhD candidate in Modern European History. My dissertation seeks to account for how public officials in 20th century Britain could have adopted cost-benefit analysis as a practice of representative governing. This curious technique was theorised by French political economists in the 1840s, but agents of the British state did not adopt it until the early 1950s: first in the transport sector, before spreading it across every policy domain by 1991. The dissertation also considers how this history bids us to understand the place of 'economic rationality' in contemporary Euro-Atlantic practices of governance. My broader interests and fields of teaching expertise lie in European history since c.1870; British history since c.1688; the history of political and social thought; and the history of capitalism.
Before moving to the States, I graduated from the University of Oxford with a B.A. in History & Politics and an M.Phil in Modern British & European History. At Yale, I co-founded the 
Approaches to Recent and Contemporary History (ARCH)
 working group in 2019, and won a 
Prize Teaching Fellowship
 in 2020. My research has been generously supported by the Ray Livingston Murphy Fellowship, the Irving A. Sartorius Fellowship, and the Macmillan International Dissertation Research Fellowship.
I welcome any questions about the graduate program in History at Yale, especially from prospective international students.