Claire Priest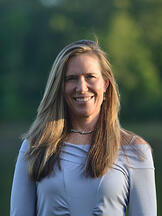 Simeon E. Baldwin Professor of Law and Professor of History
Bio:
Claire Priest is the Simeon E. Baldwin Professor and Counselor to the Dean at Yale Law School, with a secondary appointment as Professor of History.
Professor Priest is the author of Credit Nation: Property Laws and Institutions in Early America (Princeton University Press, 2021, Series: Joel Mokyr, ed., The Princeton Economic History of the Western World).
Credit Nation describes how even before the United States became a country, laws prioritizing access to credit set colonial America apart from the rest of the world. It examines how the drive to expand credit shaped property laws and legal institutions in the colonial and founding eras of the republic. The British Parliament departed from the customary ways that English law protected land and inheritance, enacting laws for the colonies that privileged creditors over landowners and defining land as a commodity available to satisfy debts. Colonial governments, in turn, created local legal institutions that enabled people to further leverage their assets to obtain credit. In addition to land, slaves were classified as chattel that could be seized to repay loans. Loans backed with slaves as property fueled slavery from the colonial era through the Civil War, and increased access to credit was key to the explosive growth of capitalism in nineteenth-century America. Credit Nation presents a new vision of American economic history: one where credit markets and liquidity were prioritized from the outset, where property rights and slaves became commodities for creditors' claims, and where legal institutions played a critical role in the Stamp Act crisis and other political episodes of the period.
Priest's articles have been published in the Harvard Law Review, the Yale Law Journal, Law and History Review, Law & Social Inquiry, Southern California Law Review, and the Cambridge History of Law in America. She appeared on the Digging a Hole podcast in 2021.
Professor Priest received a J.D. from the Yale Law School in 2000, a Ph.D. in History from the Yale Graduate School of Arts and Sciences in 2003 and a B.A. from Yale College in 1994. She was a Samuel I. Golieb Fellow in Legal History at NYU Law School in 2000-2001. She served as a judicial clerk for the Honorable Jon O. Newman on the U.S. Court of Appeals for the Second Circuit in 2001-2002.
She began her teaching career at Northwestern University School of Law, where she taught from 2002 to 2007. She was a Visiting Professor at Columbia Law School in 2007-08, and the Charles Warren Visiting Professor of American Legal History at Harvard Law School in Winter, 2009. She was a Visiting Professor at Yale Law School in Spring of 2009 and she joined the Yale Law School faculty with tenure in July, 2009. In 2021, she received the Yale Law Women's Faculty Excellence Award.
In addition to other committee service, Professor Priest serves as co-director of Yale Law School's Latin American program, including SELA (Seminario en Latinoamérica de Teoría Constitucional y Política) as well as Yale University's Advisory Committee for its Council on Latin American and Iberian Studies.