Constantin Cless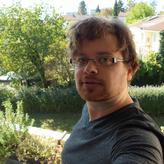 Bio:
<br>
Born and raised in Germany, I came to Yale after receiving my Staatsexamen degree in History and English at the University of Tübingen in 2016, as well as a Master's degree in History. As an undergraduate student I spent a year as a stipendiary exchange student at Tufts University, Medford, where I learned to value the outside perspective on the European middle ages.
My wide range of research interests revolves around transnational developments in the high middle ages, religious and military orders, intellectual discourse, and cultural history.
My master's thesis was on the dynastic policies of the "Poore-Treasurers." A 12th and 13th century family-network of English clerics and court officials around Bishop Roger of Salisbury and Bishop Richard Fitz Nigel, who played an active role in the shaping of the office of the exchequer, the English judicial system, and the political unrest of their time.
In my spare time I enjoy my fair share of pop culture, travel, cooking, and skiing.