Erin Trahey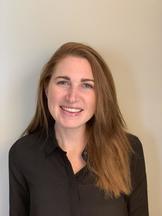 Cassius Marcellus Clay Fellow
Fields of interest:
Early America, Colonial Caribbean, Slavery, Atlantic world, African diaspora, women's and gender history
Bio:
Erin Trahey specializes in the history of early America with a particular focus on women's enterprise in colonial Jamaica. Her current book project considers the social and economic lives of free women in colonial Jamaica from 1760 to 1834. In particular, she explores the nature of women's work, property ownership and relations across lines of race, class and status. In her article from this project, 'Among Her Kinswomen: Legacies of Free Women in Colonial Jamaica,' published in the William and Mary Quarterly, she demonstrates how property ownership enabled free women of African descent to shape the contours of their commercial and kinship networks even as they perpetuated the bondage of others.
Dr. Trahey received her PhD from the University of Cambridge, her M. Lit in History from the University of St. Andrews and her B.A from Davidson College.
Publications:
 'Among Her Kinswomen: Legacies of Free Women in Colonial Jamaica,' William and Mary Quarterly 76:2 (April 2019), pp. 257-88