Gabriel Lee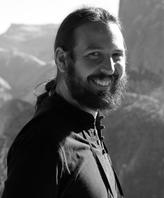 Cassius Marcellus Clay Fellow
Fields of interest:
Environmental history, the history of technology, the Progressive Era, cultural politics, labor history, the US West, the history of capitalism
Bio:
Gabriel Lee specializes in US environmental history, particularly after the onset of the industrial revolution. His current book project, entitled Concrete Dreams: The Second Nature of American Progressivism, examines the many purposes to which Americans put Portland cement concrete over the first half of the twentieth century. By the end of the century, these varied programs—highways, structural architecture, and the control of water—made concrete the most common human-made material on earth. His study is, like its subject, a conglomerate: it integrates environmental history, the history of technology, social history, the history of labor, and political economy to tell a new narrative of American progressivism that centers on the built environment as a mode of reform politics. 
Dr. Lee earned his PhD from Stanford University, an MA in history at North Carolina State University, and his BA at Fairmont State University in Fairmont, WV.