Henry Clements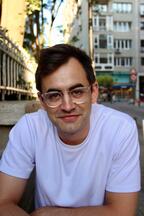 Bio:
I am a historian and a social theorist with a focus on the theory and history of religion, secularism, and Orientalism, particularly as refracted through the historical experiences of the peoples of the Ottoman Empire and modern Middle East. My dissertation, "The Problem of History in an Age of Reform: Secularism, Orientalism, and the Syriac Christians of the Late Ottoman Empire," tracks the experience of a religious minority, the Syriac Christians, as they negotiated the political and social transformations of a late-Ottoman society increasingly structured by secular modern ideals, epistemologies, and forms of political organization. Drawing on thousands of primary sources written in multiple languages including Arabic, Ottoman Turkish, and Syriac from disparate archives across several countries, the dissertation seeks to explain how secular ways of knowing and structuring politics have offered marginalized communities an emancipatory promise while simultaneously subjecting them to new forms of domination. I am currently finishing my dissertation as a Charlotte W. Newcombe Doctoral Dissertation Fellow.
Publications:
2022. "Modern Translations: Reflections on Postcolonialism, New Ontology, and the Secular."
History of the Present
 12 (2): 241-269. Co-authored with Philip Balboni.
2019. "Documenting Community in the Late Ottoman Empire." International Journal of Middle East Studies 51 (3): 423-443.