Javier Porras Madero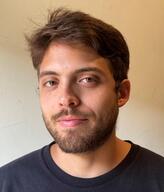 Bio:
Javier is a third-year PhD student, studying borders in and between Mexico and Guatemala. His work examines how capitalist relations developed along the Mexico-Guatemala border region, primarily through the coffee economy, and how these relations influenced the formation of racial, ethnic, gender, and national identities from the late-nineteenth century until 1950. 
His current research is a continuation of his MA thesis completed at UCLA in Latin American studies. He holds a BA in Latin American studies and economics from New York University.