John Merriman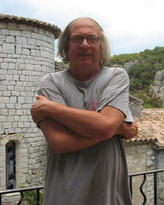 Charles Seymour Prof History
Fields of interest:
Modern France; Urban & social history; Modern European history since the Renaissance
Bio:
John Merriman, who received his Ph.D. at the University of Michigan, teaches French and Modern European history. His books include The Agony of the Republic: The Repression of the Left in Revolutionary France, 1848-1851 (1978); The Red City: Limoges and the French Nineteenth Century (1985), published in French as Limoges, la Ville Rouge (1990); The Margins of City Life: Explorations on the French Urban Frontier(1991), French edition Aux marges de la ville; faubourgs et banlieues en France 1815-1870  (1994); A History of Modern Europe since the Renaissance, 2 vols. (1996; second edition 2002, third edition 2009, fourth edition 2018, and published in Chinese translation in 2016); and The Stones of Balazuc: A French Village in Time (2002, was published in Chinese translation in 2015), available in French as Mêmoires de pierres: Balazuc, village ardéchois (Paris, 2005), and in Dutch, as well as Chinese (2014); and Police Stories: Making the French State, 1815-1851 (Oxford UP, 2005).  Merriman received the American Historical Association award for career "Distinguished Scholarship" in 2018.
His edited books include 1830 in France (1975); Consciousness and Class Experience in Nineteenth-Century Europe (1979); French Cities in the Nineteenth Century (1981); For Want of a Horse: Chance and Humor in History (1985); Edo and Paris: Urban Life and the State in Early Modern Europe (with James McClain and Ugawa Kaoru, 1994); and co-edited (and contributed to), with Jay Winter: The Encyclopedia of Europe, 1789-1914 and The Encyclopedia of Europe, 1914-2006, (each 5 volumes, Charles Scribner's Sons, 2006). His entries in the latter include "The French Suburban Riots, 2005" and "The Rolling Stones."
Dynamite Club: How A Café Bombing Ignited the Age of Modern Terror was published by Houghton-Mifflin in 2009, by JR Books in London, and in French translation by Tallandier as Dynamite Club: L'Invention du Terrorisme à Paris. It is forthcoming in Chinese. Yale University Press published a second edition in 2016, with a new preface discussing several of the recent terrorist attacks in France, as well as in Charleston, South Carolina. Massacre: The Life and Death of the Paris Commune was published by Basic Books in New York in 2014 and by Yale University Press in Great Britain. It was published in Portuguese translation in Brazil and in Dutch, Spanish, and Chinese. Merriman has another book in press as well, a collection of essays from English and French along with a new one, History on the Margins: People and Places in the Evolution of Modern France (forthcoming in 2018) by the University of Nebraska Press. He recently also completed Ballad of the Anarchist Bandits: The Crime Spree that Gripped Belle Époque Paris (Nation Books, 2017).