Julia Mansfield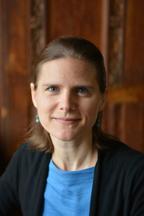 Cassius Marcellus Clay Fellow
Fields of interest:
Infectious disease; globalization; the early United States; history of capitalism; environmental history; history of medicine
Bio:
Julia Mansfield specializes in the history of the early United States with an emphasis on geopolitics, public health, and global trade.  Her current book project explores pathogens that gained power as a result of globalization in the eighteenth century.  In particular, she explores the trajectory of yellow fever during the age of Atlantic Revolutions, when the disease exploded into a pandemic involving the West Indies, the United States, and southern Europe.   The Disease of Commerce: Yellow Fever in the Atlantic World argues that this viral pathogen left its mark on the laws, customs, and political structures that developed in the United States after independence.
Dr. Mansfield holds a Ph.D. in History from Stanford University and B.A. in Classics from Harvard University.
Geography:
Atlantic
Caribbean
Global/International
US
Thematic:
Empires & Colonialism
Environmental
Science, Technology, Medicine