Kayhan Nejad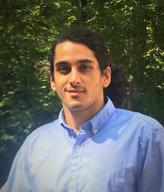 Bio:
Kayhan is a PhD candidate writing on political and social protest in Iran from 1905-25, focusing on the contributions of Russo-Caucasian radicals in exile during the Iranian Constitutional Revolution (1905-11), the Jangal insurgency of Gilan (1915-21), and several smaller successor movements. Kayhan's research asks why, despite the emergence of socialist alternatives in a timely moment of global revolution, Iran retained its autocratic system of government from 1905-25.
Kayhan serves as the Student Director for the American Research Institute of the South Caucasus (ARISC) and has experience as a teaching fellow for the history of the modern Middle East (Prof. Rosie Bsheer, Harvard University). With the support of the Yale Fox International Fellowship, he is currently on exchange at the Institute for the Study of Asia and Africa in Moscow. With further support from the Yale MacMillan Center, the American Institute of Iranian Studies, and others, he will undertake research at the National Archives of Georgia in Tbilisi and the International Institute of Social History in Amsterdam during the academic year 2019-2020.   
Kayhan holds an MPhil in Asian and Middle Eastern Studies from the University of Cambridge (2015) and a BA with Honors in History from the University of Washington (2014). He conducts research in Russian and Persian, and has some knowledge of Kiphcak Turkic.