K.C. O'Hara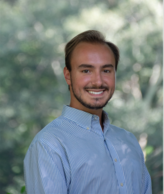 Research interests:
Early Modern Atlantic World and Environmental History
Bio:
KC's research at Yale focuses on agrarian societies and human-animal relationships throughout the early modern Atlantic world. Prior to Yale, KC graduated from Wesleyan University in 2019 with honors in History and Environmental Studies. He completed a senior thesis that centered the interspecies relationship between humans and pigs during the Spanish colonization of the New World beginning in 1493. While at Yale, KC hopes to further explore livestock cultivation and consumption under European imperial rule.
Please feel free to contact KC if you have any questions about the master's program of History at Yale and/or environmental history!