Lauren Banko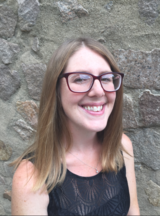 Fields of interest:
modern Middle East history, Ottoman Empire, 19th-20th century Arab world, 19th-20th century Palestine, citizenship, nationality, migration in the Middle East
Bio:
Lauren Banko is a historian of the modern Arab Middle East, with a particular focus on the modern history of Palestine. She received her PhD in Near and Middle East History from the School of Oriental and African Studies (SOAS), University of London, in 2014. Her first monograph was published by Edinburgh University Press in 2016, and is titled The Invention of Palestinian Citizenship, 1918-1947 (
https://edinburghuniversitypress.com/book-the-invention-of-palestinian-citizenship-1918-1947.html
). The book historicizes the British legislative creation of colonial citizenship and nationality in mandate Palestine, in parallel with the discursive and practical definitions and understandings of those same statuses as articulated by Palestine's Arab residents and Arab émigrés. The themes of colonialism, post-war understandings of citizenship, nationality and race, migration, and identity formation are central to the monograph and the book relies heavily on a range of Arabic-language documentary sources and British colonial sources. It also offers a focus on Palestinian emigrants who lost and consequently fought to claim Palstinian citizenship during the mandate era. The book argues that the British crafted citizenship and nationality separately for Arabs as for Jewish Zionists in Palestine in order to facilitate the establishment of a Jewish national homeland, but did not take into account the Palestinian Arabs' own, often formerly-Ottoman understandings of the meaning of citizenship, civic identity, and nationality.
Lauren's current research is broadly focused on the impact of colonialism before and during the interwar period of the 20th century in the Arab Middle East and in pre-1948 Palestine, and the themes of citizenship and nationality, migration, borders, and the emergence of the documentary identity regime from the late 19th century. It is framed by borderland studies and migration history. More specifically, her current research project takes as a starting point that borderlands and frontiers in mandate Palestine (1920-1948) can be framed as at the edges of shared imperial spaces. As such, the project posit them as sites of subversion, transgression, but also spaces of interaction in terms of shifting power relations between both mobile and settled populations and the mandatory power.
The research considers the implementation of imperial policies into the region by the British in Palestine, Transjordan and Iraq, and the French in Syria and Lebanon, as well as the ways in which the region's inhabitants subverted and co-opted these new policies in order to maintain certain connections, ideologies, and migratory pathways. Importantly, this current research delves into an analysis of how movement by certain individuals and groups was able to—or alternately, could not—subvert the documentary identity and mobility control regimes created by the British in Palestine and subvert nationalist identity formation. Using documentary archives, the research questions the the ways that interwar global and imperial understandings of identity and travel documents, such as visas and the passport, impacted post-Ottoman Palestine and Palestinian citizens, and what this meant for the wider Middle East and North Africa.
Lauren has taught at SOAS, Royal Holloway (University of London), and the University of Manchester. Most recently, she was postdoctoral research fellow in Israel/Palestine Studies within the Arabic and Middle Eastern Studies Department at the University of Manchester (2015-2018). At Yale, she will teach courses related to the history of the modern Middle East and North Africa, as well as Palestine and Israel.
Education:
PhD, 2014 Near and Middle East History, School of Oriental and African Studies (SOAS), University of London
MA, 2009, Middle East History, University of Louisville
BA, 2007, History, Slippery Rock University
---
Select publications:
Books:
Lauren Banko, The Invention of Palestinian Citizenship, 1918-1947 (Edinburgh University Press, 2016)
Articles and chapters:
Banko, Lauren, Roberto Mazza, and Steven Wagner, eds., Special issue on the British Mandate centenary, Contemporary Levant. (Forthcoming late 2018)
"Refugees, displaced migrants, and the territorialization of interwar mandate Palestine," Mashriq & Mahjar, Vol. 5 (August 2018)
"Claiming identities in Palestine: migration and nationality under the Mandate," Journal of Palestine Studies, Vol. 46 (Winter 2017)
Banko, Lauren, Siavush Randjbar-Daemi, and Eskandar Sadeghi-Boroujerdi, eds., "Introduction to political parties in the Middle East: historical trajectories and future prospects," British Journal of Middle Eastern Studies special issue: Political parties in the Middle East, Vol. 44 (Winter 2016)
Lauren Banko, "Citizenship rights and semantics of colonial power and resistance: Haifa, Jaffa and Nablus, 1931-1933," in Violence and the City in the Modern Middle East, ed. Nelida Fuccaro (Stanford: Stanford University Press, 2016).
Lauren Banko, "Imperial Questions and Social Identities: The 'marvel' of nationality and citizenship in interwar Palestine," Revue des Mondes muslumans et de la Méditerranée Special Issue, Vol. 136 (May 2015).
"The Invention of Citizenship in Palestine," in The Routledge Handbook of Global Citizenship Studies, ed. Engin Isin and Peter Nyers (London: Routledge, 2014)