Michael Hattem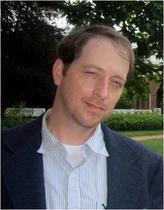 Bio:
<br>
I am a sixth-year PhD candidate in early American history. I received my B.A. with Honors in History from The City College of New York via the CUNY Baccalaureate for Unique and Interdisciplinary Studies. I focus primarily on the intersections between the political, cultural, and intellectual history of the long eighteenth century, particularly as relates to the American Revolution. 
My dissertation, "Past and Prologue: History Culture and the American Revolution, 1750-1812," explores the role of the historical past in American revolutionary culture and politics. Challenging the well-worn notion that the Revolution liberated Americans from the past, I argue that cultural memories of the historical past were crucial in shaping colonists' understanding of and responses to both Britain's imperial reforms in the 1760s and early 1770s and the post-war cultural and political challenges wrought by the Revolution. By uncovering a wealth of historical writing and representations outside the bounds of previous scholarship on eighteenth-century historiography, I show how the conflict with Britain forced Americans to construct, revise, and deconstruct a number of historical pasts as part of a decades-long process of identity formation necessary to establishing political and, later, cultural independence from Britain.
I am a founding member and Contributing Editor at
The Junto: A Group Blog on Early American History
where I write about historiography, pedagogy, research, and digital history. I am also the Producer of the
The JuntoCast: A Podcast on Early American History
. I have also contributed to numerous digital history projects, including
American Yawp
, an open-access, online American history textbook. My work identifying
a long-lost Continental Congress document
has been covered in
The New York Times
. I have appeared in a television documentary by the Discovery Networks, entitled,
The American Revolution
and have been interviewed for multiple podcast and radio shows, including
twice
on
Ben Franklin's World
. Finally, I served as a Research Assistant at the Papers of Benjamin Franklin from 2012 through 2015.