Naomi Lamoreaux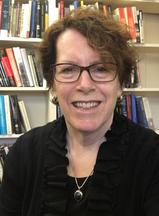 Stanley B. Resor Professor Emeritus of Economics and History
Fields of interest:
US economic, business & technological history
Bio:
Naomi R. Lamoreaux is Stanley B. Resor Professor Emeritus of Economics and Professor Emeritus of History at Yale University, Senior Research Scholar at the University of Michigan Law School, and a Research Associate at the National Bureau of Economic Research. She received her Ph.D. in history from Johns Hopkins in 1979 and taught at Brown, the University of California, Los Angeles, and Yale. She has written The Great Merger Movement in American Business, 1895-1904 and Insider Lending:  Banks, Personal Connections, and Economic Development in Industrial New England, edited nine other books, and published numerous articles on business, economic, and financial history.  She also co-edited the Journal of Economic History from 1992 to 1996.  Lamoreaux has served as Pitt Professor of American History and Institutions at the University of Cambridge in 2018-19 and Sunderland Faculty Fellow at the University of Michigan Law School in 2020-21.  She has been elected president of the Business History Conference and the Economic History Association and is a Fellow of the American Academy of Arts and Sciences, the Cliometrics Society, and the Economic History Association.  She has been awarded the Alice Hanson Jones book prize, the Henrietta Larson, PEAES, and Arthur Cole article prizes, the Harold Williamson Prize for an outstanding business historian in mid-career, the Cliometrics award for exceptional support to that field, and the Business History Conference's Lifetime Achievement Award.  Her current research interests include business organizational forms and contractual freedom in the US and Europe in the nineteenth and twentieth centuries, the public/private distinction in US history, state constitutional changes mandating general laws in the nineteenth-century US, and the US Patent Office as a site of learning in the administrative state.
Some recent publications:
Naomi R. Lamoreaux and Laura Phillips Sawyer, "Voting Trusts and Antitrust:  Rethinking the Role of Shareholder Litigation in Public Regulation, 1880s to 1930s,"

Law and History Review

, forthcoming 2021.

Naomi R. Lamoreaux and John Joseph Wallis, "Economic Crisis, General Laws, and the Mid-Nineteenth-Century Transformation of American Political Economy,"

Journal of the Early Republic

, forthcoming (currently available as

NBER Working Paper 27400 [June 2020]

.

Edward S. Fertik and Naomi R. Lamoreaux, "La Première guerre mondiale et la restructuration des entreprises dans le monde," forthcoming in

La rupture? La Grande Guerre, l'Europe et le XXème siècle

, eds. Pierre-Cyrille Hautcoeur, Florence Descamps, Patrick Fridenson and Laure Quenouelle-Corre (Paris: Comité pour l'histoire économique et financière de la France, 2021) (available in English as "World War I and Restructuring of International Business,"

NBER Working Paper 28224

[December 2020]).

Naomi R. Lamoreaux, "

The Problem of Bigness:  From Standard Oil to Google

,"

Journal of Economic Perspectives

33 (Summer 2019), 94-117.

Ron Harris and Naomi R. Lamoreaux, "

Opening the Black Box of the Common-Law Legal Regime:  Contrasts in the Development of Corporate Law in Britain and the United States in the Late Nineteenth and Early Twentieth Centuries

,"

Business History

61 (issue 7, 2019): 1199-1221.

Naomi Lamoreaux and Ian Shapiro, eds.,

The Bretton Woods Agreements:  Together with Scholarly Commentaries and Essential Historical Documents

(New Haven, Conn.:  Yale University Press, 2019).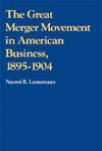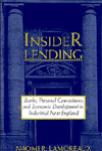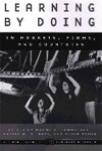 Thematic:
Demographic/Quantitative
Economic
Legal
Science, Technology, Medicine