Rachel Rosenberg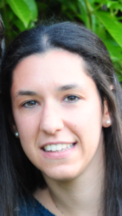 Bio:
I am a scholar of 20th century U.S. women and gender history, political history, and education history.  My dissertation is on the gender and sexuality policing of American public school teachers.    
Before coming to Yale I earned a MA in the social sciences from the University of Chicago and a BA in history from Dartmouth College, as well as spending two years as a middle school social studies teacher in Dallas, TX.
Please feel free to contact me with any questions about my work or the department.