Rohit De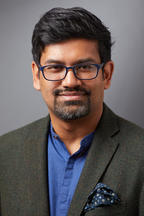 Fields of interest:
Modern South Asia (India, Pakistan, Bangladesh), Global Legal History, Law and Society, Law and Colonialism, British Empire, Nationalism and Decolonization in Asia and Africa, Comparative Constitutionalism
Bio:
Rohit De is a lawyer and historian of modern South Asia and focuses on the legal history of the Indian subcontinent and the common law world.  As a legal historian he moves beyond asking what the law was; to what actors thought law was and how this knowledge shaped their quotidian tactics, thoughts and actions. In recent years, this has enabled his research to move beyond the political borders to South Asia to uncover transnational legal geographies of commerce, migration and rights across Africa, Southeast Asia and the Carribean.
Professor De's book A People's Constitution: Law and Everyday Life in the Indian Republic (Princeton University Press) explores how the Indian constitution, despite its elite authorship and alien antecedents, came to permeate everyday life and imagination in India during its transition from a colonial state to a democratic republic. Mapping the use and appropriation of constitutional language and procedure by diverse groups such as butchers and sex workers, street vendors and petty businessmen, journalists and women social workers, it offers a constitutional history from below. He continues to write on the social and intellectual foundations of constitutionalism in South Asia.
He is current research focuses around two major strands; the histories of political lawyering and the nature of the postcolonial state in South Asia.
The first, supported by the Social Science Research Council, stands at the intersection of multiple fields: histories of human rights; decolonization and the Cold War; diaspora studies; and history of the legal profession. Rights from the Left: Decolonization, Diasporas and a Global History of Rebellious Lawyering , demonstrates how events conventionally understood as "national political trials" in Kenya, Tanzania, Ghana, Seychelles, India, Pakistan, Sri Lanka, Malaysia, Singapore, British Guyana and the United Kingdom were produced by, and as part of, a transnational movement for civil liberties in the 1950s. The project follows the careers of lawyers who defended unpopular causes across space and time, to offer an alternate history of universal rights and civil liberties that arise out of Asia and Africa and is mediated through India, Chinese and Caribbean diasporas.
His interest in lawyering and legal practice and the hegemonic role played by lawyers in colonial Indian politics, is leading to a series of essays tracing the connections between the everyday legal practice of South Asia's nationalist leaders like Motilal Nehru, Jinnah and Dr. Ambedkar and the evolution of their political thought.
The second traces the evolution of the postcolonial developmental state  in India through different methods, including the disciplining of the economy through criminal law in the 1960s and 70s; and through the collective biographies of the women in the Indian Constituent Assembly.
Prof De is also interested in comparative constitutional law and is an Associate Research Scholar in Law at the Yale Law School. He has assisted Chief Justice K.G. Balakrishnan of the Supreme Court of India and worked on constitution reform projects in Nepal and Sri Lanka. He writes on contemporary legal issues in South Asia.
Prof De received his Ph.D from Princeton University, where he was elected to the Society of Woodrow Wilson Scholars. His dissertation won the Law and Society Association Prize for best representing outstanding work in law and society research in 2013. He was the Mellon Postdoctoral Fellow at the Centre for History and Economics and a fellow of Trinity Hall at the University of Cambridge before coming to Yale in 2014.  Rohit received his law degrees from the Yale Law School and the National Law School of India University, Bangalore.
Rohit teaches undergraduate and graduate courses in South Asian history; postcolonial histories of India, Pakistan and Bangladesh; on Indian constitutional culture and political thought, South Asian diasporas and migration as well as courses on global legal history, law and colonialism and the legal profession. You can learn more about Prof De's work in his interview in the Yale Historical Review and to the Macmillan Report
Selected Publications
Works in Progress
 "The Flying Q.C: The Postcolonial Career of D.N. Pritt and the Jurisprudence of Decolonization" (under review)
"The Value of Bull Shit: The Juridical Invention of Bovine Value"  (under review)
"Between Midnight and Republic: Theory and Practice of India's Dominion Status" (under review)
"The Birth of SITA: Sex Work, Social Work and Social Science in India, 1947-1960 for Political Imaginaries of Modern India (ed. Mrinalini Sinha and Manu Goswami) (under review)
"The Many Moral Economies in Indian Political Thought: Gandhi, Tagore and Kamaladevi Chattopadhyaya",(under review)
Books
A People's Constitution: Law and Everyday Life in the Indian Republic  (Princeton University Press, 2018)
Articles and Chapters
 "Lawyering as Politics: The Legal Career of Dr. Ambedkar, Bar-at-Law", , in Suraj Yengde and Anand Telbumbe eds., Ambedkar at 125, (Penguin: London and New Delhi,  2019).
  "Petitioning and Political Cultures in South Asia" (with Robert Travers), Modern Asian Studies (forthcoming, Jan 2019)
 "Cows and Constitutionalism"   Modern Asian Studies  (January 2019)
 "Evacuee Property and the Management of Economic Life in Postcolonial India" in Gyan Prakash, Michael Laffan and Nikhil Menon eds., The Postcolonial Moment in South and South-east Asia (London: Bloomsbury, 2017)
 "Constitutional Antecedents" in The Oxford Handbook to the Indian Constitution, Sujit Choudhary, Madhav Khosla and Pratap Bhanu Mehta eds.,(New York: Oxford University Press, 2015)
  A Peripatetic World Court" Cosmopolitan Courts, Nationalist Judges and the Indian Appeal to the Privy Council." Law and History Review 32, no. 04 (2014): 821-851.
  "Rebellion, Dacoity, and Equality The Emergence of the Constitutional Field in Postcolonial India." Comparative Studies of South Asia, Africa and the Middle East 34, no. 2 (2014): 260-278.
  "'Commodities must be controlled': Economic Crimes and Market Discipline in India (1939–1955)." International Journal of Law in Context 10, no. 03 (2014): 277-294.
  "The Federal Court and Civil Liberties in Late Colonial India" in T. Halliday, L. Karpik, M. Feeley (eds.)Fates of Political Liberalism in the British Post-Colony: The Politics of the Legal Complex (Cambridge: Cambridge University Press, 2012) pp.59-90
  "Beyond the Social Contract" Seminar Magazine: Special Issue on 60 years of the Indian Constitution, November 2010
  "The Two Husbands of Vera Tiscenko: Apostasy, Conversion and Divorce in Late Colonial India" 28 (4) Law and History Review (2010) pp.1011-1041
  "Mumtaz Bibi's Broken Heart: The Many Lives of the Dissolution of Muslim Marriages Act, 1939" 46:1 Indian Economic and Social History Review ( 2009) pp.105-130 (Co-author)
  Co-author, "Introduction: Personal Law, Identity Politics and Civil Society in Colonial South Asia" 46:1Indian Economic and Social History Review ( 2009) pp.1-4
  "Sweeping the Web Clean: Obscenity Laws and the Internet" Vol 26 Cochin University Law Review [2002] 400.
Reviews, Opinion Pieces and Miscellany
"Sedition, Securitization and Sexuality: A Conversation Between Rohit De and Inderpal Grewal", South Asia Multidisciplinary Academic Journal (SAMAJ) (forthcoming)
(with Tarunabh Khaitan), "What Constitutionalism Calls For: The Judges Who Called out the Institutional Breach are not the Mutineers", Times of India, Jan 16, 2018
(with Tarunabh Khaitan), " In Defence of Constitutionalism", ICONNECT: Blog of the International Journal of Constitutional Law, Jan 19, 2018
"No, the Uniform Civil Code was not deferred just for Muslims" Times of India, September 28, 2017
 " A Nuanced Judgment", Frontline, September 15, 2017
"South Asian Legal Culture", In: James D. Wright (editor-in-chief), International Encyclopedia of the Social & Behavioral Sciences, 2nd edition, Vol 23. Oxford: Elsevier. pp. 58-62
 "Litigation", R.Dwyer, G. Dharmpal Frick, J.Phalkey and M. Kirloskar-Steinbach (eds.) Key Concepts iin Modern Indian Studies (NYU Press, New Yorki, 2015).
Law, Disorder and the Colonial State: Corruption in Burma c.1900 (London: Palgrave Macmillan, 2012) South Asia History and Culture 6 (2), 310-313 (2014)
Constitutional Nationalism and Legal Exclusion: Equality, Identity Politics and Democracy in Nepal (Oxford University Presss, 2012) in  5 (Winter) Journal of Indian Law and Society (2014)
"Tools of Justice: Non‐discrimination and the Indian Constitution. By Kalpana Kannabiran. New Delhi: Routledge, 2012. 505 pp. Rs 995, $105.00 cloth." Law & Society Review 48, no. 3 (2014): 687-689.
"What Didi Wants: The Case for a Federal Front", The Indian Express,  April 22, 2014
"Who Moved my Beef: Regulatory Changes and the Pink Revolution", Hindu Business Line, November 18, 2013
"Personal Laws: A Reality Check", Frontline, September 16, 2013
"Jurist's Prudence: The Indian Supreme Court's Response to Institutional Challenges", ICONNECT Blog of the International Journal of Constitutional Law, Dec 12, 2012
"Civil and Uncivil Codes", India in Transition Series, Centre for the Advanced Study of India, University of Pennsylvania, Jan 2012
The Legal Career of Mohammad Ali Jinnah", 10th November, 2010
"Mirror Images", The Indian Express, 29th August, 2009
Online Talks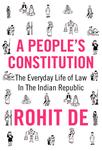 Geography:
Global/International
Indian Ocean
South Asia
Thematic:
Cultural
Economic
Empires & Colonialism
Intellectual
Legal
Political
Race & Ethnicity