Travis Ross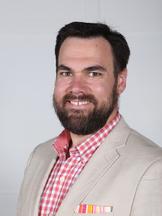 Fields of interest:
North American West and Pacific World; nineteenth-century America; US intellectual history; historiography; book history; the history of knowledge and education; capitalism
Bio:
Travis Ross studies the history of knowledge and capitalism in the US in the long nineteenth century. He is working on a book manuscript tentatively titled History, Inc. that will explore the corporate origins of what became UC Berkeley's Bancroft Library. The book traces the rise and fall of a for-profit historical enterprise operated by the California bookseller Hubert Howe Bancroft that briefly rivaled the academic historical profession that emerged simultaneously in the 1870s and 1880s. Bancroft's enterprise produced not only the core manuscript collection of one of the most important libraries for the study of western America, but also the 39-volume history of half a continent that remains the foundation for the historiography of that vast region, which spans from Panama to Alaska and inland to the Rocky Mountains. Ross' project explores the relationship between the mass publishing market and the production and distribution of serious knowledge in the decades leading up to academic professionalization.
Ross has published two essays based on this project. In a 2014 article in Southern California Quarterly, he argued that Bancroft's agents captured in their proto-oral histories an acculturated, multi-ethnic memory of California among those who had come to the region before the Gold Rush that insisted on continuity between the Spanish and Mexican periods and the post-Gold Rush state. 
A second essay, titled "The Genius of History: The Scholarly Persona of the Historian in Public in the University Era," will appear in the forthcoming book How to Be a Historian: Scholarly Personae in Historical Studies, 1800-2000, edited by the Dutch historian Herman J. Paul. In it, Ross examines the personae constructed by factions within Bancroft's History Company against the scholarly persona of the historian that emerged with academic professionalization. The chapter demonstrates that these competing scholarly personae all tried to assume the mantle of the Romantic genius by demonstrating how the economic underpinnings of their respective enterprises had fixed the inherent problems of genius.
In addition to his book manuscript, Ross is working on two articles related to the history of subscription publishing in nineteenth-century America and one focused on the intellectual history of American regionalism in the twentieth century.
Ross is also an award-winning public historian. Working for the Utah Division of State History, Ross served as the project manager, co-curator, research historian, and lead author on an exhibit titled "Utah Drawn: An Exhibition of Rare Maps." The exhibit won the 2018 Autry Public History Prize from the Western History Association.
At Yale, Ross teaches courses related to the history of the American West. In the Fall 2018, he is bringing back History 141: The American West, a survey course with a long tradition at Yale that has been on hiatus for the past few years.