Vanessa Ogle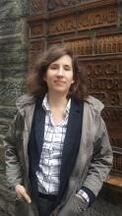 Fields of interest:
Economic history; history of capitalism; political economy; modern European history; global and intl. history; comparative empires and decolonization
Bio:
I am a historian of global Europe from the 18th century to the present, focusing on the history of capitalism, economic history, and empire in global and comparative perspective. While my particular interests lie in Western Europe (Britain, France, Germany, mostly), I conceive of Europe broadly and seek to place European history in the context of its interactions with the wider world. The sprawling nature of capitalism and the world economy require an engagement with non-European history. Similarly, Europe's imperial and colonial past beyond the geographic boundaries of the continent is an important part of that history. My first book, The Global Transformation of Time: 1870-1950, explored the history of globalization, tracing changing political, economic, and legal regimes of time during an area of intensified interactions between Europe and other world regions. The book follows time in its different manifestations as social and economic clock time and calendar time from Germany, France, and Britain, to British India, the colonial world broadly, the late Ottoman Levant and Egypt, and the League of Nations. I consider this book a reflection on how to conceptualize the movement of goods, people, and ideas in global and international perspective. I published an article related to the book in The American Historical Review in 2013.
I am currently completing a project titled Archipelago Capitalism: A History of the Offshore World, 1920s-1980s. The book reopens the history of twentieth-century political economy and capitialism (in its free-market, neoliberal variety in particular) in Europe and beyond, by pointing to an economic,  legal, and political regime of smaller, often enclave-like territories and spaces that thrived on the sidelines of a world otherwise increasingly dominated by nation-states: tax havens, offshore finance, flags of convenience, and free trade zones. At the same time, the book provides the first archivally-based account of how 'offshore' came into existence as a sophisticated, far-flung system often beyond the reach of national regulators and governments. The book thus seeks to shed light on the origins of tax avoidance and evasion on a global scale, one of the most pressing current problems with profound implications for the rise of inequality throughout the twentieth century. The project uses a multi-archival approach that combines documents from over 30 national archives, central banks, multilateral institutions, private banks, and oral history interviews in locations such as Australia, Bahamas, Britain, Canada, Cayman Islands, France, Germany, Guernsey, Ireland, Jersey, Luxembourg, Panama, Singapore, Switzerland, and the US. A pilot article based off this work was published in The American Historical Review in December 2017, another one in Past and Present in 2020.
Publications
Book:
The Global Transformation of Time (Cambridge, MA: Harvard University Press, 2015)
Articles & chapters:
Exchange on "Decolonization," Special issue of Twentieth Century British History, forthcoming, fall 2022
Global Capitalist Infrastructure and U.S. Power, Cambridge History of America and the World, ed. Mark Bradley, vol. 4: The Twentieth Century, eds. David Engerman, Max Paul Friedman, Melani McAlister (Cambridge, UK, 2021)
'Funk Money': The End of Empires, the Expansion of Tax havens, and Decolonisation as an Economic and Financial Event, Past & Present 249, no. 1 (2020), 213-249
Time, Temporality and the History of Capitalism, Past & Present 243, no. 1 (2019): 312-327
Archipelago Capitalism: Tax Havens, Offshore Money, and the State, 1950s-1970s, American Historical Review 122, No. 5 (2017): 1431-1458
State Rights against Private Capital: The "New International Economic Order" and the Struggle over Aid, Trade, and Foreign Investment, 1962-1980, Humanity 5 no. 2 (2014): 211-234
Whose Time Is It? The Pluralization of Time and the Global Condition, 1870s-1940s, American Historical Review 120, no. 5 (2013): 1376-1402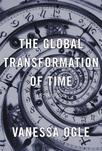 Geography:
Britain
Eastern Europe
Global/International
Mediterranean
Middle East
US
Thematic:
Comparative
Economic
Empires & Colonialism
Environmental
Legal
Political
Social
War & Society