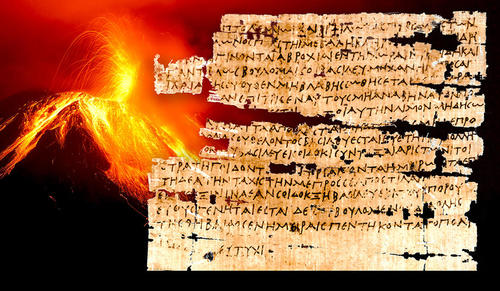 A Yale-led project examining the link between explosive volcanic eruptions and the annual Nile river summer flooding in antiquity has received an award from the National Science Foundation (NSF).
The project, titled "Volcanism, Hydrology and Social Conflict: Lessons from Hellenistic and Roman-Era Egypt and Mesopotamia," has received $1.3 million from the NSF. It is funded through the Dynamics of Coupled Natural and Human Systems Program, which supports interdisciplinary research that examines human and natural system processes and the complex interactions between the two systems at diverse scales.
Joseph Manning, the William K. & Marilyn Milton Simpson Professor of History and Classics at Yale, is the principal investigator on the project. The co-principal investigators on the grant are Francis Ludlow, Trinity College Dublin; Alexander Stine, San Francisco State University; Jennifer Marlon, Yale University; and Konstantinos Tsigaridis, Columbia University.
The project — an international collaboration among historians, scientists, hydrologists, and statisticians — seeks to understand how large volcanic eruptions can reduce average global temperatures and suppress average global precipitation, causing dramatic effects on annual rainfall on the Nile watershed in historic times. The human response to this annual flooding, and to its variability over the years, was the major driver of Egyptian history up to the completion of the high dam at Aswan in 1970, say the researchers. They will examine the coupling between the hydrological cycle and human society in Egypt during the Hellenistic era (305 to 30 B.C.E.), a well-documented period of economic, technological, and social change with often violent rivalries between major regional powers. The results will also broaden an understanding of best-practice responses to the changing climate in the modern world.
Read the full story at Yale News.